Build with a name you trust!
Before and After Concepts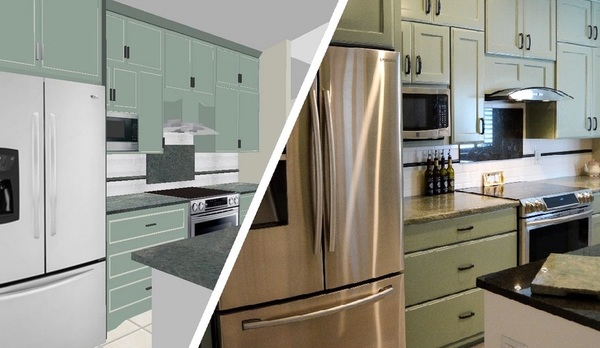 Don't you wish you could see what your addition or remodel is going to look like before you start? Wouldn't it be nice to know if that granite and tile go together? Have you ever picked a color from a small swatch only to be shocked when it is too bright or all wrong AFTER it is painted everywhere? Well we don't like surprises in construction either. So everything we build, we design first using a 3D Concept Program that allows you to see what your project is going to look like before the first product is purchased or the first dirt is disturbed. Time spent in design changes is easy to overcome. Time spent changing things on site is costly and causes major delays. Our clients rave about how helpful our 3D designs are as each product they select is entered into the design so that they can be sure it is exactly what they want. In this gallery you will see a collection of pictures beginning with some Before shots, the 3D designs, and the Completed project photo.